The Puzzle of Poor Workplace Mental Health
Your investment has never been higher, but something's still not working. Why?
Organizations over the last year have been significantly increasing their investments in supports such as EAPs, paramedical benefits and wellness programs.
But still half a million Canadians miss work each week because of mental health issues.
Maybe it's time to take a closer look at your strategy?
This free resource outlines the questions you need to ask yourself to gauge whether your current strategy is delivering the ROI that you had hoped for. (ie. reduced absenteeism, short-term and long-term disability related to mental health.)
It's time you solve this puzzle and this guide will show you exactly how to do that.
In this guide:
Workplace Mental Health in Canada

The current landscape of mental health supports

Top four problems with the status quo

How to build an effective Workplace Mental Health strategy

8 ways to assess the effectiveness of your strategy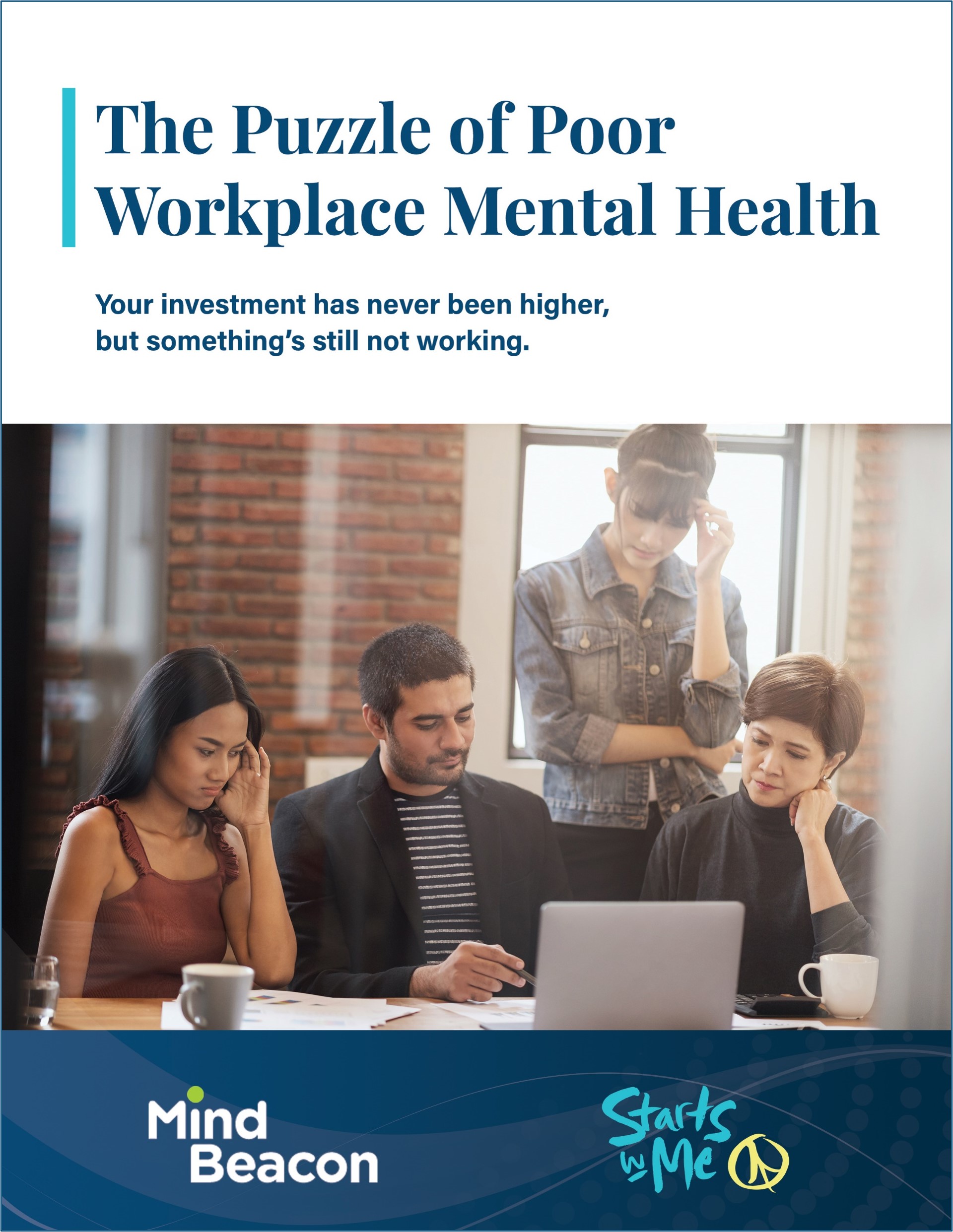 About Starts With Me

Starts With Me is a consultancy specializing in workplace mental health. We help executives and HR leaders create mentally healthy teams that are connected, effective, and purpose driven. We have worked with some of the world's biggest brands, like Amazon, Hyundai, the City of Toronto, and Canada's largest school boards. Starts With Me believes corporations have an incredible opportunity and a responsibility to positively impact the world's number one cause of disability, "mental health".

About MindBeacon

MindBeacon is an organization that is entirely focused on mental health. It is all that we do. Mental health is a very broad category and encompasses a broad range of conditions, severity levels, and care strategies. There is no simple solution that fits all employees. It requires ongoing support, with different approaches over the employee's lifetime journey to better mental health. MindBeacon is solving this problem every day by offering employers holistic programs that are proven to work. With one of Canada's largest networks of registered mental health professionals, MindBeacon's methods work, and we have the data to prove it.