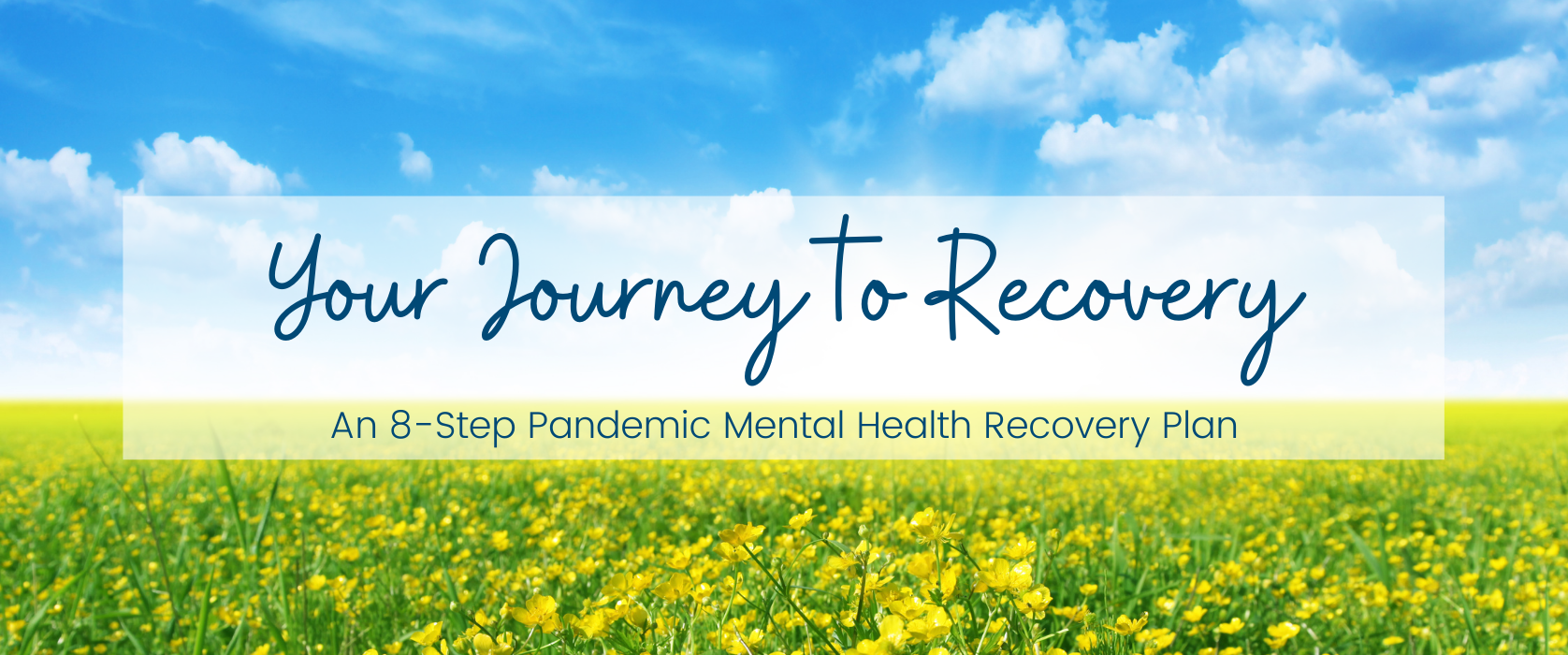 We've all been ready to return to our new normal for some time now, though our restrictions continue and regulations change across Canada day by day. No one envisioned it would take this long to get back to our lives. We know the impact COVID-19 has had on our mental health has been significant and recovery doesn't happen overnight.
Some of us have dealt with trauma and grief, while almost all of us have felt some level of isolation. Most of us have experienced higher levels of stress and anxiety than ever before, and many have found themselves lonely, sad, stressed and anxious. Over the next few months, we'll start to feel new emotions as vaccines roll out and our situation starts to improve. Recovering from the pandemic's impact on our mental health will take time though.
To prepare us all for the day we return to normalcy, we've built this 8-step Pandemic Mental Health Recovery Plan to guide you through the journey to recovery. We've taken the best of our professionally-created resources across our Therapist Guided Programs, tools and expert advice to create this space to help you face what's to come and give you some ideas on what you can do today to make a change, invest in yourself and build a stronger mind.
Just like our therapy programs, you can complete your 8-step journey at your own pace.
Looking for mental health therapy?
MindBeacon's Therapist Guided Program is a new kind of mental health therapy providing flexibility, affordability and results. The Program helps you develop resiliency and coping skills to better manage your mental health – and it can all be done on your phone or laptop.
With MindBeacon's Therapist Guided program, a licensed mental health therapist provides you with a customized 12-week program that includes readings, exercises and activities to help you learn and practice these new coping skills. You can also message your therapist throughout the Program through the secure MindBeacon platform.
If you have workplace benefits, you're likely covered under your plan. If you live in Ontario, the Program is free, thanks to funding from the Ontario government.